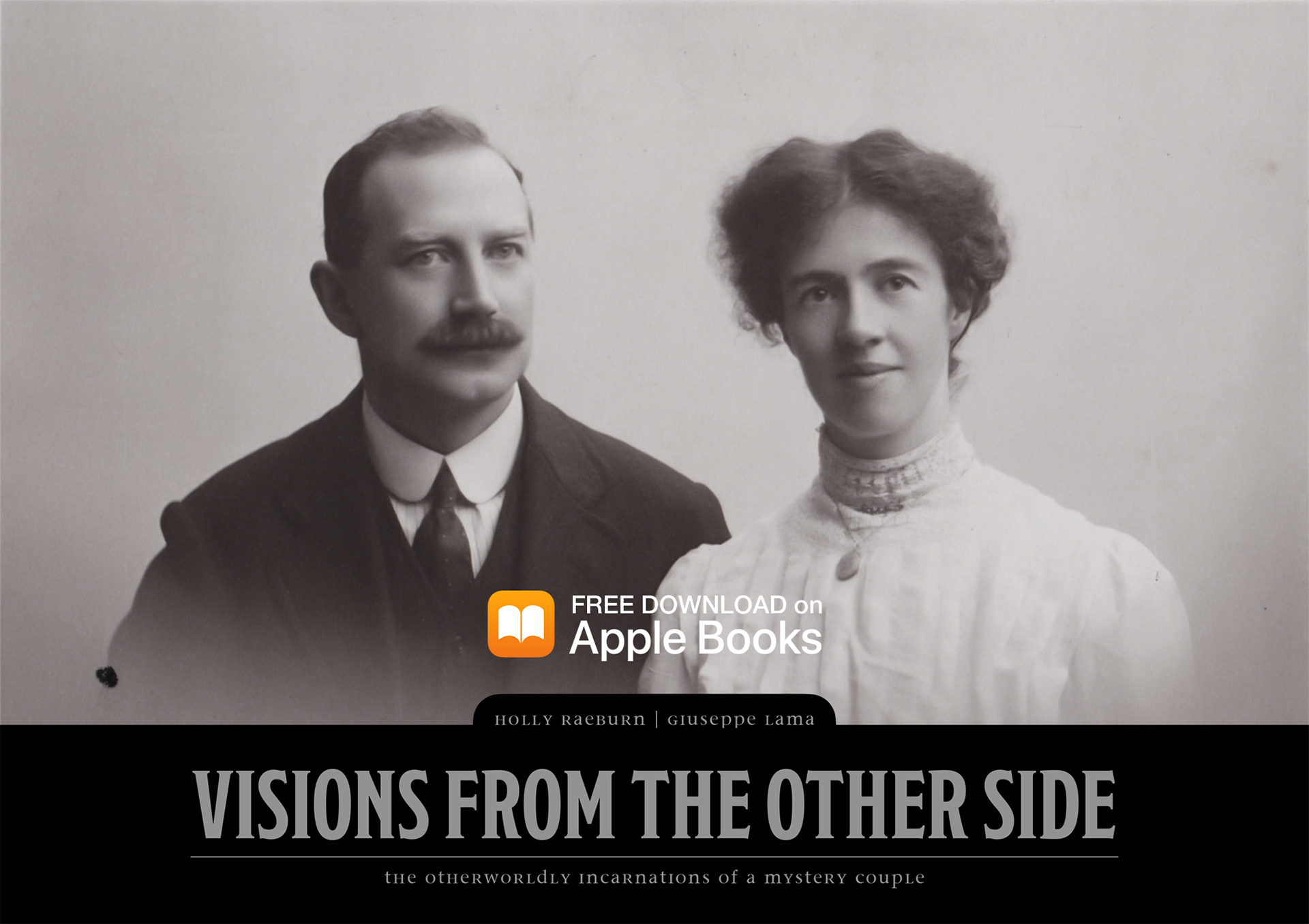 A collection of surreal digital photo manipulations based on the vintage photograph of a mystery couple.
I received the photo as a gift from London's Covent Garden Market. One look at the kind and serene expressions radiating from the people portrayed and I was transported to another time. I wondered: did they have a good life, did they go through terrible hardship, did they touch other people's lives? The notion that they had occupied a specific time and place of existence without my knowledge had become a very attractive thought, and I felt compelled to reinvent their story by means of fictional 'visions'.
Holly Raeburn took on this concept and expanded even further by creating some incredible words for each of the 10 visual stories - words which bear plenty of magical significance, and which reinforce the idea that all beings resonate and vibrate throughout the universe regardless of the human constraints of time, life and death. 
We both had just one message to put across: LOVE.